Pandataria Service
Latest equipment so as not to limit your creativity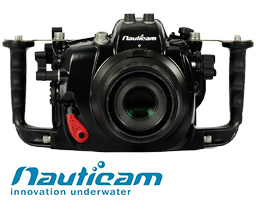 Nauticam for Canon 5D
Nauticam for Canon 5D
Nauticam is happy to announce the amazing new container for its Canon EOS-M, the Mirrorless Canon camera which is trail-blazing in a very competitive market. Nauticam is not new to embracing the latest Japanese technologies and this time it is the first to present a container made in aluminium.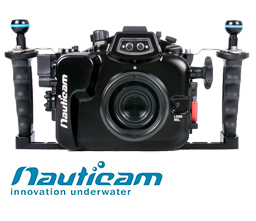 Nauticam per GH4
Nauticam per GH4
The Panasonic LUMIX DMC-GH4 get what until now only few believed possible: exceptional 4K video using a wide range of lenses of the highest quality, in a camera that is in the palm of your hand and with a price of less than € 1,600. Nauticam, as usual, is the first to present a beautiful case dedicated to GH4, as well as an upgrade kit for the Panasonic GH3 cases the cost of only € 20.

Seacam C300/500
Seacam C300/500
Seacam has always been synonymous with the highest quality in the field of underwater photography professional. Scafandrabili SLR cameras are the top models of Nikon, Canon and Fuji. Accuracy, innovation and elegance are the basic elements of the whole production philosophy Seacam. In every project, from housing to flash, it has sought and obtained the ideal combination of precision mechanics and electronics, including design and ergonomics.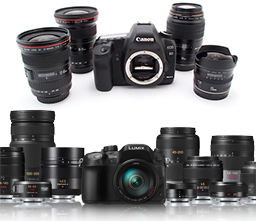 GH4 and 5D MKIII lens
GH4 and 5D MKIII lens
Wide range of lenses to choose from for the latest generation of digital SLR cameras, like the Canon 5D Mark III, which has become a standard tool even in the recording studio video, and for the latest Panasonic came GH4, which allows video recording at 4K resolution . Visit the list of lenses dedicated to following page for full details on models and costs.
Price List
rental prices for day / week
| NR | CAMERA BODY | RENTAL 1 DAY | RENTAL 1 WEEK |
| --- | --- | --- | --- |
| 1 | X Canon Eos 5D MKIII number | – | – |
| 2 | Canon Eos 5D MKIII number | – | – |
| 3 | Canon Eos 7D | – | – |
| 4 | Canon Eos C500 | – | – |
| 5 | Recorder ODISSEY 7 for Canon Eos C500 | – | – |
| 6 | Panasonic Lumix GH4 | – | – |
| NR | LENS | RENTAL 1 DAY | RENTAL 1 WEEK |
| --- | --- | --- | --- |
| 1 | Canon 8-15 mm f4 | – | – |
| 2 | Canon 16-35 mm f2.8 | – | – |
| 3 | Canon 17-40 mm f4 | – | – |
| 4 | Canon 24-105 mm f4 | – | – |
| 5 | Canon 100-400 mm f4.5-5.6 | – | – |
| 6 | Canon 50 mm macro f2.5 | – | – |
| 7 | Canon 100 mm macro f2.8 | – | – |
| 8 | Canon extender 2x | – | – |
| 9 | Canon extender 1,4x | – | – |
| 10 | Panasonic 7-14 mm f4 | – | – |
| 11 | Panasonic 45 mm macro f2.8 | – | – |
| 12 | Panasonic 60 mm macro f2.8 | – | – |
| 13 | Panasonic 14-140 mm f3.5-5.6 | – | – |
| 14 | Panasonic 45-200 mm f4-5.6 | – | – |
| 15 | Panasonic 14-42 mm f3.5-5.6 | – | – |
| 16 | Adapter Eos m 4/3 | – | – |
| NR | TRIPODS | RENTAL 1 DAY | RENTAL 1 WEEK |
| --- | --- | --- | --- |
| 1 | Cartoni HD | – | – |
| 2 | Cartoni Gamma | – | – |
| 3 | Cartoni Action Pro | – | – |
| NR | SPECIAL EQUIPMENTS FOR SHOOTING | RENTAL 1 DAY | RENTAL 1 WEEK |
| --- | --- | --- | --- |
| 1 | Shoulder Rig DVTEC | – | – |
| 2 | SturdyCam sturdyfly 3axis gimbal 1,399 | – | – |
| 3 | Viewfinder Cineroid EVF4RVW con Retina Display 3.5″ | – | – |
| 4 | Viewfinder SWIVI USA 3" 4:3 compatibile per 3:2 | – | – |
| 5 | Crane Pocket Jib Traveler | – | – |
| 6 | Smart Slyder Reflex | – | – |
| 7 | Monopod Manfrotto MVM500A pat pending | – | – |
| NR | UNDERWATER HOUSINGS | RENTAL 1 DAY | RENTAL 1 WEEK |
| --- | --- | --- | --- |
| 1 | Nauticam NA for 5D MKIII | – | – |
| 2 | Nauticam for Panasonic GH4 | – | – |
| 3 | Seacam x 2 Eos C500 FULL HD/4K | – | – |
| NR | AUDIO | RENTAL 1 DAY | RENTAL 1 WEEK |
| --- | --- | --- | --- |
| 1 | Sennheiser MIKE 400 | – | – |
| 2 | Rode Videomic | – | – |
| 3 | Sennheiser EW 100 | – | – |
| 4 | Sennheiser EW 500 | – | – |
| 5 | Tascam DR-100 MK II | – | – |
| NR | POST-PROD AND RECORDING STUDIO | RENTAL 1 DAY | RENTAL 1 WEEK |
| --- | --- | --- | --- |
| 1 | Location MAC Pro | – | – |
| 2 | Location I MAC | – | – |
| 3 | Location DPS | – | – |
| 1 | FinalCut 7 | – | – |
| 2 | DPS Velocity HD 9.1 | – | – |
| 1 | Dubbing Room | – | – |